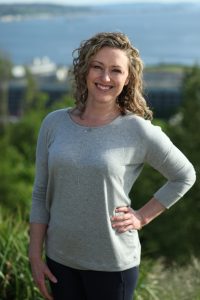 Traci is certified in Les Mills CXWORX and has been teaching for 4 years. Her fitness journey is a boring one…she has always sought out fitness classes as a way to stay motivated in her fitness routine. As  a Chiropractor, Traci was looking for  a way to get more involved with supporting health and wellness. Helping people strengthen their core fit perfectly with her Chiropractic care of the spine.
Movement is key to a healthy nervous system, all joint health, and overall the key to aging well.
When not in the gym or at the office, Traci loves being outside around Seattle, playing sports, gardening, or cooking some healthy food.